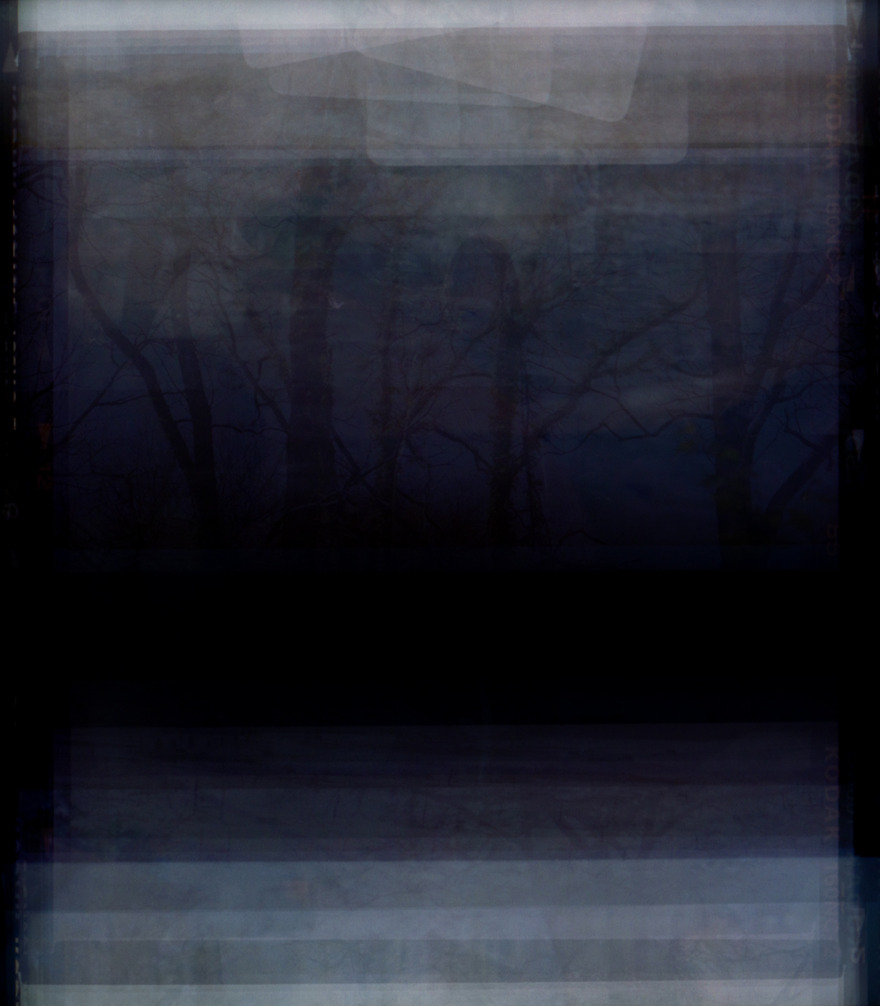 Maija Savolainen
12h24min7s
GALLERI FAGERSTEDT
hösten 2014
MAIJA SAVOLAINENS fotografier är en reseberättelse från en tio-dagars-resa hon gjorde under 2011. Bilderna är ett resultat av en oväntad mekaniskt fel på hennes mellanformat filmkamera. Bilderna kan ses som illustrationer eller landskapsbilder från resans tidsrymd. Verken liknar monokroma målningar. De är tryckta på högkvalitativt papper i stället för fotopapper och det förstärker det taktila och måleriska uttrycket.

Hon började sin resa från latitud N 45'54 " vid soluppgången. Hon förflyttade sig sammanlagt 2 000 km från norr till söder under tio dagar, till latitud N 29'42 " och räknade ut dagsetappen så att varje dag hade samma längd, 12 timmar 24 minuter och 7 sekunder. Hon var alltså stilla i tid men i ständig rörelse. Liksom fotografiet i sig, som sägs frysa tiden, bröt hon sin egen upplevelse av att tiden, förhållandet mellan dag och natt, ständigt förändras. Hon reste ner från norr till söder och undvek därmed ökningen av den dagliga mängden solljus.

Verken ingår i en serie med nio verk med titeln 12h 24min 7s. Savolainen arbetar främst med fotografi och är djupt fascinerad av att gestalta olika ljusfenomen och hur solljuset påverkar vårt sätt att se.
ENGLISH

MAIJA SAVOLAINEN´S photographs are travel documents of a ten-day-journey she did in 2011. Pictures are a result of an unexpected mechanical fault of her middle format film camera. Images can be seen as illustrations or landscape photographs of the time-space of the travel. The works appear as monochrome paintings. They are printed on high quality paper instead of photo paper and it reinforces the tactile and painterly expression.

She began her journey from the latitude N 45′54 'at sunrise. She moved a total of 2 000 km from north to south during ten days, to the latitude N 29′42' in a way that every day of her travel had the same length, 12 hours 24 minutes and 7 seconds. She was thus still in time but was in constant motion. Like photography itself, which is said to freeze time, she broke her own sense of time. She traveled down from north to south escaping the increment of the daily sunlight. The works are part of a series of nine works titled 12h 24min 7s. Savolainen works primarily with photography and is deeply fascinated about portraying different light phenomena and how sunlight affects our ways of seeing.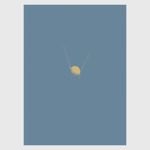 RELEASE på Galleri Fagerstedt
hösten 2014





Boken är en fördjupning av hennes verk 12 h 24 min 7 sek som visades i grupputställningen Observations på Galleri Fagerstedt hösten 2014.

Maija Savolainen vann The Nordic Dummy Award 2013 med boken. Den har nu tryckts på Kehrer Verlag i Tyskland och finns i en begränsad upplaga.

LÄS MER: