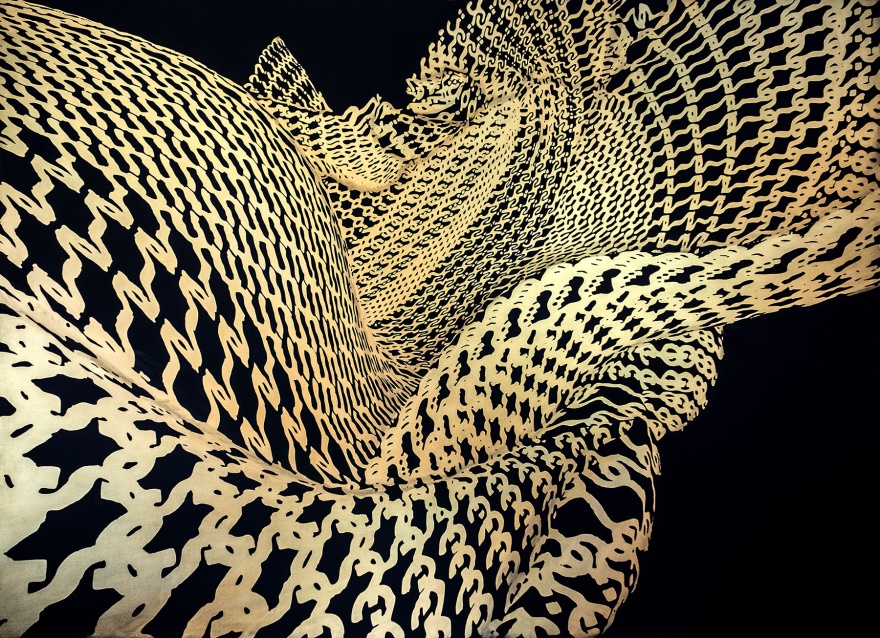 Eva Beierheimer is primarily recognized through her work where she derives from the interaction between text, characters and art. She uses text fragments or characters, such as question marks and exclamation points, as building blocks in the artwork; as a structure or as its matter and allows it to give her artworks its expression and its form. The work with text and characters is basically a playful transformation from writing, from literature, to visual art. She also explores visual expressions with series, repetitions and overlays.

Eva Beierheimer was born in 1979 in Graz, Austria. She lives and works in Stockholm and Vienna. Beierheimer graduated from the Academy of Arts in Vienna, Vienna (2006), and she was a project student at the Royal Institute of Fine Arts in Stockholm (2007, 2014). Since 2004 she participated various group and solo exhibitions in Austria, Sweden and internationally.

In recent years, she has performed several site-speci c installations for public spaces. Lately, for example, her outdoor sculpture Interrogative is situated in Vallastaden in Linköping, and her questionmark-compositions were shown at Fridhemsplan's subway station for an entire year.
Meet us in booth #34
Galleri Fagerstedt presents
Eva Beierheimer